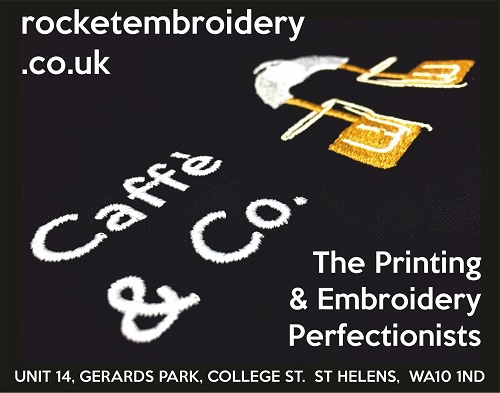 Raise the profile of your bar, restaurant or hotel by clothing your staff in our range of hospitality wear for personalisation with your logo.
We supply brands including, Dennys, Dickies, Premier, Bargear, and  Alexandra including Aprons, Tabards, Chefs Jackets, Trousers, Blouses, Shirts and many more.
Innovative styling, fashionable tailoring and stretch fabrics combine to provide uniform that offers greater comfort and performance with a contemporary look.
Make sure your staff 'Serve in Style' with Rocket Embroidery.
We also offer a range of polos, fleeces, shirts, sweatshirts, jackets, baseball hats, bags and t-shirts all of which can be embellished with your logo or lettering. Rocket Embroidery specialise in supplying top quality embroidered and printed leavers hoodies, sports club hoodies, school trip hoodies, dance schools University, College, Teams and Martial Arts. We can embroider or print individual names, print all your names on the back within your design, in any colour of your choice.
Email your logo to paul@rocketembroidery.com for a free set up today or call 01744 601 402 for more assistance..