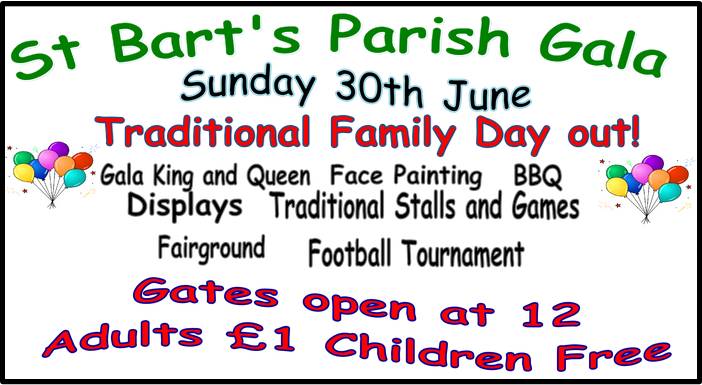 We recently provided a Banner for St Barts Parish Summer Gala and this is the Testament we received back from another Happy Customer.
PARISH GALA 2013
 Thank you very much for supporting our Parish Gala which took place on Sunday 30th June.
Your banners were a great way to advertise the Gala –Overall you helped us raise just under £3,000 which will rise to over £5,000 once we receive match funding.   It is an amazing achievement which wouldn't have been 
possible without your support.
Many thanks once again,
Kind regards,
Jo Kenny
PFA Chairperson

WE PROVIDE BANNERS ALL OVER THE UK BY DELIVERY OR IF YOUR LOCAL, PICKUP AT THE FACTORY SHOP.
Rocket Embroidery and Printing getting your promotion in motion